Transmission 22.2: CALIFORNIA GAMING II
Here come insights and behind the scenes from our futures practice! Travelers use these transmissions to know what we're up to, and potential travelers to know what to expect when time traveling.
This transmission is our first story investigating the Discovery stage of our process and its intertwines with our client's Production. Part 2 out of 3.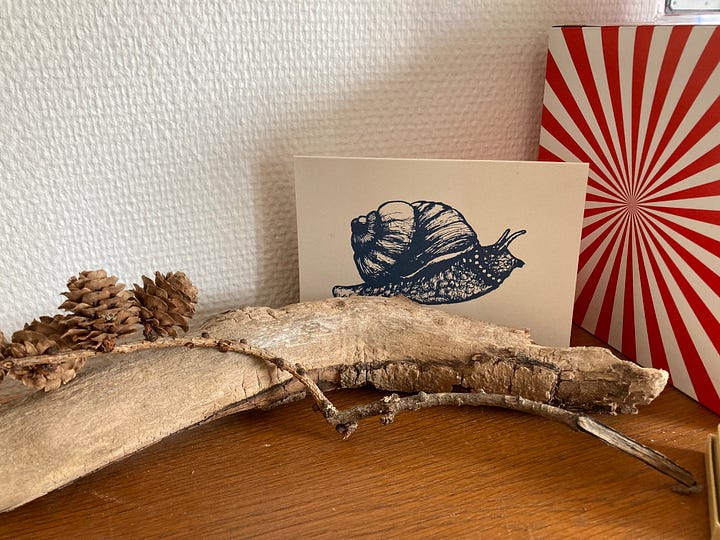 We are breaking this case into 3 transmissions, to be broadcasted as follows:
22.1 Thursday April 27th - Published (
read here
)
22.2 Thursday May 11th
22.3 Thursday May 25th
This is a 3-part story about DISCOVERY and PRODUCTION as natural elements,
and we will point to the balance [artifacts] between these two opposing forces
that are sometimes equal and contrary,
like sunrise and sundown.
We will explore the story through 3 artifacts:
"Not Walking On Eggshells" – "A R G C A T " – "Not Walking On Eggshells II",
one per transmission.
These are possibilities for growth using worldbuilding and futures design.
For Winter and Spring 2023 we were hired by a global video game commerce company headquartered in California to deliver Discovery on what so far have been these tracks:
Worldbuilding and sharing that world online (onboarding) with early adopters;

An alternate reality game (ARG) / transmedia as touchpoint(s) with the Storyworld;

Experience design for the entrance hall at Game Developers Conference (GDC) 2023 in SF.
In a team of 8 for a company of 700, The Time Travel Agency's focus has been in discovering possible futures so the team can place them in their vision's timeline, which includes Today (Q1, Q2), Near (Q3, Q4), and Far Future (5 years).
---
ARTIFACT TWO: "A R G C A T"
Alternate Reality Games (ARGs) are one of our favorite explorative tools for Discovery.
ARGs are interactive–immersive games that rely heavily in narrative, and which use the real world as a base in order to bring players into a world or process. The idea is that the players' action influence how the game (and story) develops.
Past clients have benefited from exploring or even developing ARGs because weaving a narrative between the physical and online strengthens an invention. Moreover, ARGs can deliver meaningful experiences to an audience that is invited into another world to investigate, build on, and perhaps connect with others.
Since our client is an organization that exists in Web3, much of their world will exist solely there. We explored multiple touchpoints (irl and digital) to interact with their world relying on story and performance to start developing a more mature narrative and mechanics. One special item of their world is robotics.
Entering another world can have / usually has a simple prompt.
Imagine you're going down a usual street and see this poster attached to a lamp post:
You continue with your day (and perhaps it was the right kind of day and you ripped off a little piece of paper), and you keep thinking (or not) about this octopus for hire.
Later, you ponder if octopuses are (or should be) for hire, or if the maker of this poster was a human or an octopus (or something else), or if we're a culture obsessed with hiring and getting hired.
Now imagine that a couple of days after your first poster sighting, you pass it (by now it has all the little papers ripped off), and next to it, there is someone actually hiring an octopus–puppet. You happen to pass by as they are signing their final agreement, you catch the handshake(s).
---
Here is another artifact that brings you inside a world, our proposal for "A R G C A T":
Fluxus was an international, interdisciplinary community of artists, composers, designers and poets during the 1960s and 1970s who engaged in experimental art performances which emphasized the artistic process over the finished product. [Wiki]
They worked with pieces called 'Event Scores', which were brief and simple scripts consisting on descriptions of actions to be performed.
We held on to the concept of Event Scores as a point of entry to ARG design, and imagined a series of Event Scores that our client and their audience could enact in a short moment. In their case, brevity in physical interactions was the most important design boundary.
Our artifact has a special characteristic: besides its content, what made it valuable (i.e. possible) is its negative space:
"An artifact with so much negative space to show
how little effort there is to make."
Similar Event Scores can be implemented in locations outside L.A., in Europe or Asia later in the year, all mindful of how little time there is to handle the moment by everyone involved given certain item constraints.
How you introduce others to your world matters. Deciding the best way is really hard. Exploring the many options (or finding new ones) during an exercise that looks as if you're making a game with multiple entrances to its world is a safe, exploratory space to consider what feels right and what fits the organization.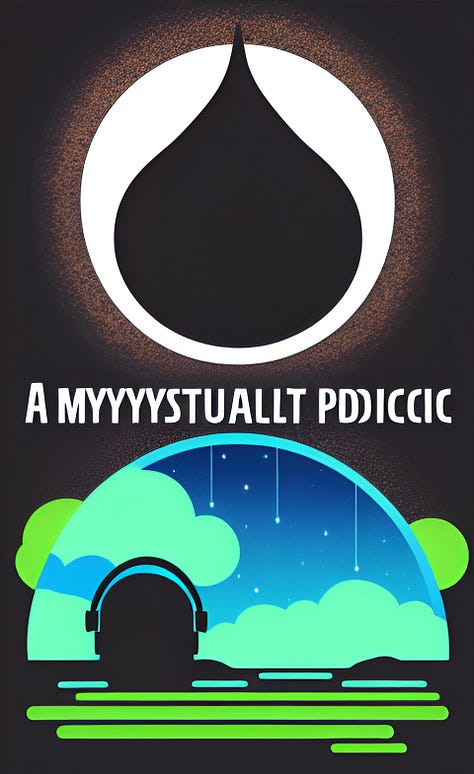 What if another point of entry was a mysterious podcast–radio station that only plays clues of your world at midnight? Or item 'B2' in a vending machine that has a sticker with a QR code with an invitation to an event? Or a book in the school's library that has a VHS inside instead of paper pages?
---
Here are behind the scenes of the behind the scenes:
During our own Discovery at the studio, we focused on engagement dynamics for multiple touchpoints (as mentioned, Fluxus' 'Event Scores', and ARGs design like our own 'Ground' in Toronto later in 2023).
Likewise, we drew inspiration from the power of setlists like the gorgeous ones left at RHCP concerts (setlists are a type of event score: a momentary re–arrangement of strong individual pieces for a specific occasion).
And finally, we found inspiration for brevity in game flows of impactful games like Yume Nikki:
Lastly, an important reminder of a hazy connection between Discovery and Production emerged while working with artifacts in this project: Discovery spends time pointing out possibilities that will most likely not be implementable in their initial form. It takes a team playing with artifacts to turn them into working (i.e. implementable) prototypes.
Our artifacts and prototypes need to be used, disassembled, reassembled, criticized, re-directed; they need to be asked questions. These are early machines (or processes) that explain how they make their world.

They are abstract and contain divergent information (as opposed to specific; think "the feeling when using it" vs "the content it outputs").
They have a lot to say instead of a lot to do.

Even if discoveries aren't usable at first, they're still possible, and that's what our process delivers.
Exciting reminder:
Every time travel process is different and custom-made.
These 3 transmissions is how Discovery is going for this team.
When we work on proposals,
everyone is presented with a time travel menu where to choose from <3
On the next transmission: 'Not Walking On Eggshells' goes to work.
See you on Thursday May 25th!
---
Work with us
We are a speculative design and innovation studio helping to build futures where people feel happy to be alive. Our services in discovery and front-end innovation allows us to develop and implement new products, services, and processes; help organizations of all sizes to be at ease with a changing present or future; and facilitate imaginative experiences that drive growth.
If what we do resonates with you or one of your peers get in touch through this form and let's explore dreaming and building together.